Keeping contradictory thought in mind about money is not at all beneficial to you. If you really want to improve our financial life. you will understand the whole logic through short story.
How do you feel, when someday you see one of your old classmate at city corner in his luxury branded car. And you recall this is the same guy, to whom money was always a struggle. He was not able to buy clothes, to timely pay his fees. He hardly attended any party and could not get the job in final year from campus, but you were the lucky one.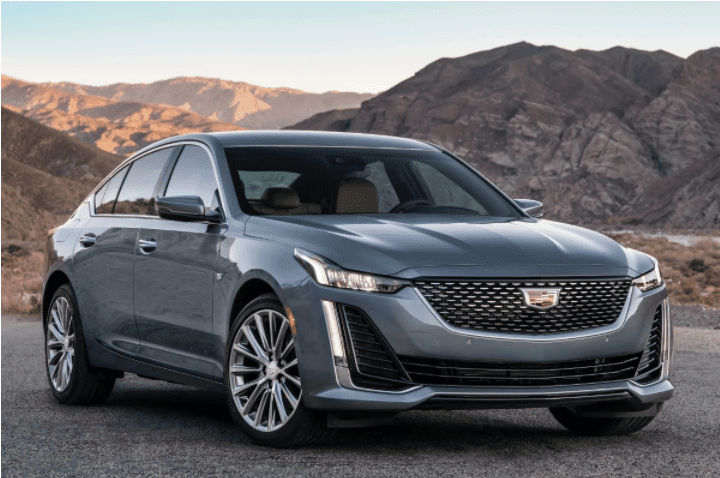 Your classmate said Hello to you, and you also greeted him well. He talked you for few minutes, as he was going for some important work, so he has asked your contact number & said that he will call you later.
After this incident, what will be your feeling? Will you feel happy about your classmate? Or feel like 3 Idiots movie characters Raju & Farhan. When Rancho topped in exam, they say as 'we feel sad when our friend fail in exam, but we feel more sad when our friend top the exam!'
In life you were always wanted to have very good financial position in society, but you are not getting success. Now suddenly you see your friend in a very rich lifestyle, you feel little awkward. A lot of thoughts are running in your mind. How this has happened to him, you feel that he might have borrowed somebody else's car, he might be in same situation he was there in his college days or he might be somewhere lower than my financial status.
Invitation to luxury
Suddenly on next day, when you were at workplace, phone ring. As it was unknown number, so you picked-up the call and you were surprised it was he! He said sorry for not spending time with you on that day, then asked you to visit him at his home. You said ok and decided to meet him on week end.
When you went there, you see a royal house with all the amenities inside and also three luxury cars in his private parking. You were, once upon a time, was not believing that he was owing that car and you are again in same situation. You thought that he might have accumulated all his wealth by marrying with some highly rich girl.
When you was at that thought, you see one of your other classmate of same batch, his wife! You knew that that girl was also having normal financial life. Now you completely in deep thinking and analysing the complete situation and realizing that this complete set-up is created by your friend only.
Present time, now
Hey you ! Still having some doubt and want to connect other story like he might have won some lottery or hidden treasure in his old house! This is what is contradictory thinking. On one side you also want to have good financial life and on other side creating doubt over doubt on your classmate financial condition. Still feeling that he might have done some goof-up!
How our mind works in contradictory feeling ?
We all know that our Subconscious Mind control over 90 % of our life in each dimension be it personal, profession, financial, relationship etc. Subconscious mind is neutral and doesn't understand logics, like what is right and what is wrong. It understand the feeling and emotions associated with any object or situation.
Like in above examples, how subconscious mind understand the feelings associated with money, on one side you as a person is having very good feeling about money as you want to be rich but at same time other contradictory feeling is you are not happy seeing other rich peoples, even you classmate. So subconscious mind will neither consider your positive feeling nor negative feeling about money because of this contradiction.
If this is the case, your subconscious mind will not develop further thought process on positive feeling about money because as soon as it develop or give you some idea on how you can acquire good amount of money, contradictory thought pop-up and nullify the development.
How to change the situation and improve the financial life?
During this complete episode, somewhere in your mind, you are realizing about your friend that from college time he was very curious about rich people, to understand the process of how they get rich, what is needed in normal person to become rich.
He was having a growth oriented mindset and always keen to learn new things, which can help him to do good in life. Because of these characteristics, from very first semester of graduation, where he had been given grace to pass one subject, eventually he topped the final semester.
Further during interaction at his home, he had narrated some of the key points as meeting with several rich persons all round in his city, talking with them, seeking guidance from them, has helped a lot to change his own thought process. He has started his own small business 15 years back and passionately doing & increasing it to creating wealth.
He became more and more positive towards rich people, which he once thought that rich peoples might not be co-operative, must have accumulated money with unfair means. Slowly he was realizing that it all starts with a rich mindset to improve one's life. We need to shun all the self-limiting belief about rich people and also about money. If we have any ill feeling about money, money will have ill feeling for us! It will be out of your approach in spite of all your efforts.
Rich peoples focus on creating business system, which generate money for them. They solve the problem for mass, thus generate wealth. The level of problem is directly proportional to the level of wealth. If you are making difference in life of few people by your product or service, your earning will be moderate. But if you are influencing lives of mass, then you will be millionaire or billionaire.
"A great many years ago, I purchased a fine dictionary. The first thing I did with it was to turn to the word 'impossible,' and neatly clip it out of the book. That would not be an unwise thing for you to do." – Napoleon Hill